[Tailor Toyo] SUGAR CANE Sugar cane denim SC40301. Made in Japan.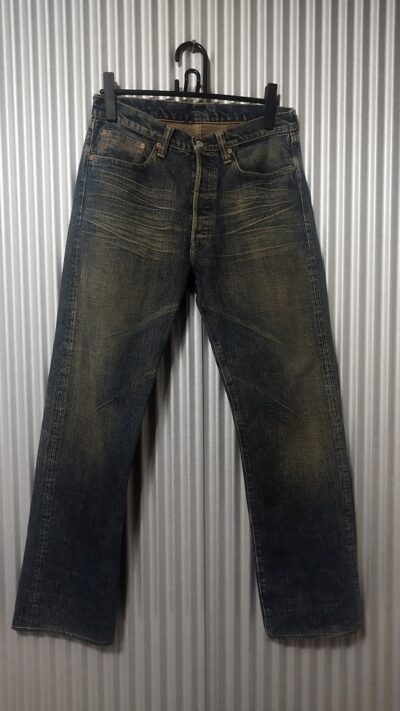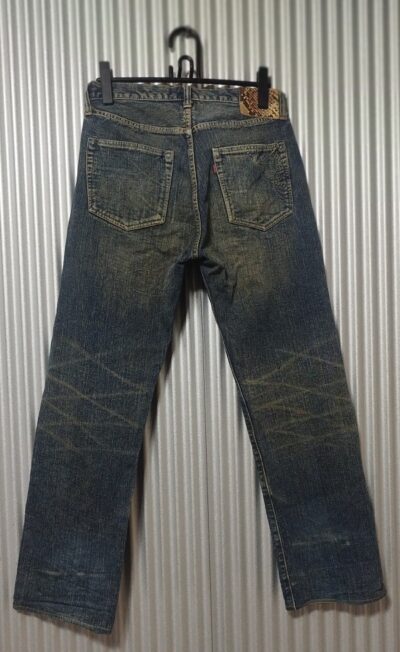 [Tailor Toyo] SUGAR CANE Sugar cane denim SC40301. Made in Japan.
砂糖黍デニム = Sugar cane denim
14oz left twill denim
Ryukyu indigo blend "Ryukyu is the old name of Okinawa, Japan"
((Sugar cane denim (50% cotton, 50% sugar cane in a denim fabric made by blending sugar cane fibers with cotton)))
Regular-Classic straight fit
Non-stretch
◎Details
・Selvedge
・Leather label" Python leather and lacquer logo"
・Button fly
・Hidden rivet (back pocket)
・Right back pocket "Sashiko" embroidery
・"Sashiko" pattern on front pocket bag
・V-stitch "top button"
・Second-hand processing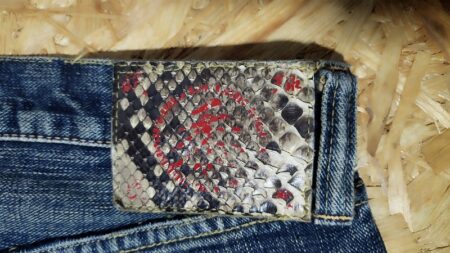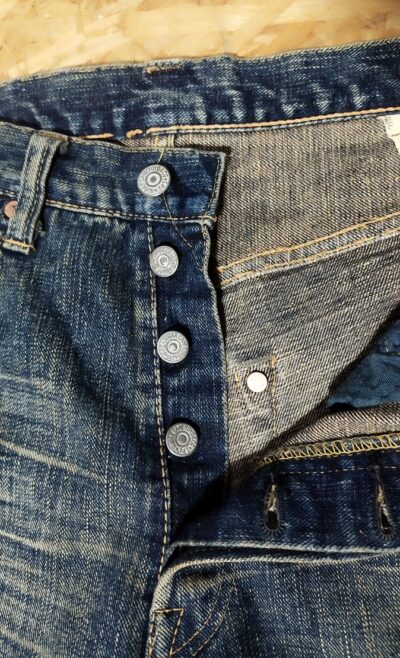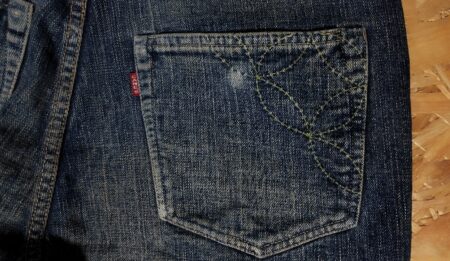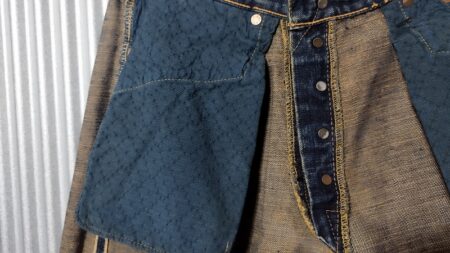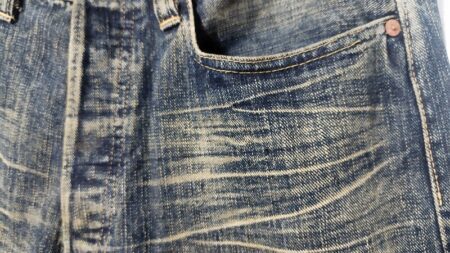 "SC 4 0 3 0 1" which is one of the representative models of "Sugar Cane"
The best feature is the original denim using SUGAR CANE, which is also the brand name.
The fiber called "bagasse", which remains after refining sugar cane, is blended with cotton and woven into the fabric.
Made from recycled sugarcane, this denim has antibacterial, deodorant, and antistatic properties due to the effects of amino acids contained in sugarcane.
Sugar cane 14oz,"Ryukyu" indigo mixed left twill DENIM.
"Ryukyu" is the old name for Okinawa, Japan.
Sugar cane denim "Lot.301" woven with a blend of 50% cotton and 50% sugar cane
Dyed by synthesizing Ryukyu indigo from Okinawa and indigo to create a dark, reddish denim.
It fades like a vertical line peculiar to the left twill, and the faded part is usually white, but it has a red color that looks like it was found in the soil.
The label is made of python leather, the logo is drawn in lacquer, and the pocket bag is made of sashiko-patterned selvedge fabric.
Japaneseness is added.
The silhouette uses a regular straight similar to the 1947 model, giving it a vintage feel.
The sugar cane "SC40301" introduced here was made before 2011, but it is still on sale in 2023.
It may be unsuitable for those who seek the maximum reproducibility of vintage jeans.
However, it incorporates the details of vintage jeans while adding a playful touch such as Japanese sashiko.
Great jeans, no doubt.