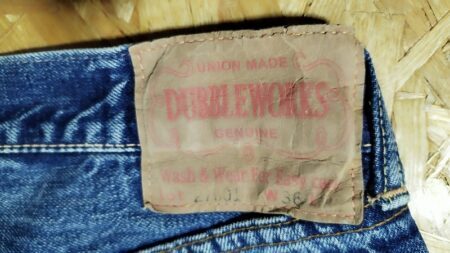 DOUBBLE WORKS was born in 2002, produced by WAREHOUSE & CO., one of Japan's top denim brands.
Based on used clothing made in the 1950s to 1970s in the United States, we are developing products such as denim, flannel shirts, sweatshirts, jackets, and shirts by making full use of the production process cultivated in the WAREHOUSE & CO.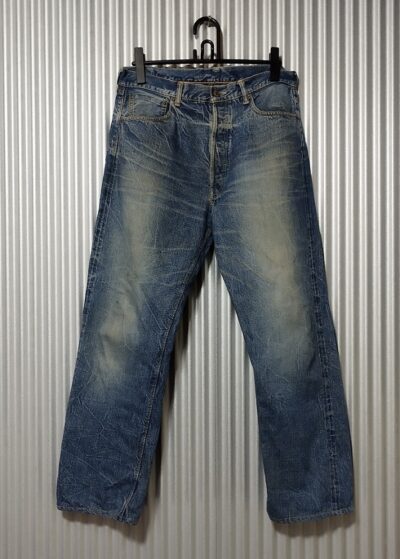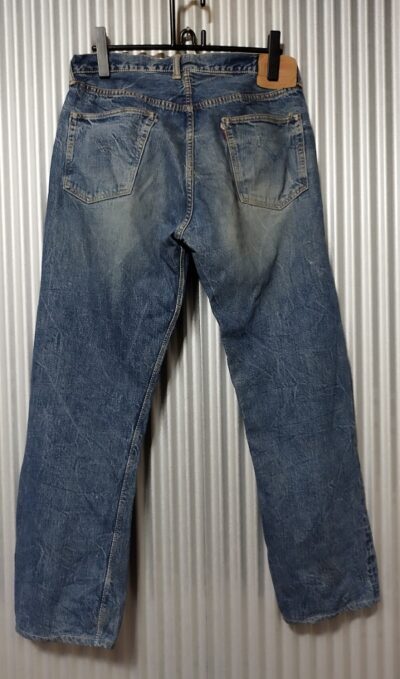 What is the difference between these two brands?
WAREHOUSE & CO. faces vintage products head-on and faithfully reproduces the silhouettes, colors, and details of the products, DOUBBLE WORKS follows the lines and techniques of WAREHOUSE & CO., while applying a used process to them. The functionality and atmosphere of American casual, plus a little playfulness.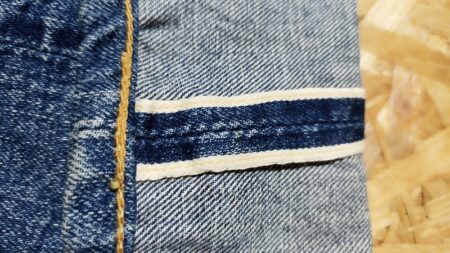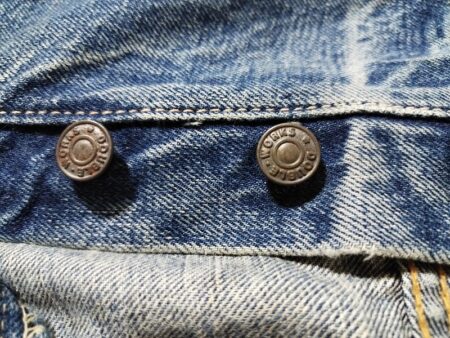 Selvage is of course an iron button that gradually rusts.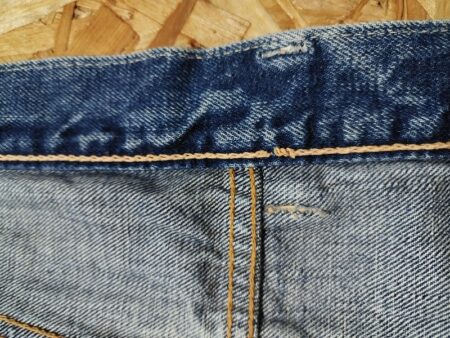 100% cotton stitch
100% cotton stitch is weaker but fades like denim.
Even if the denim fades, the sewing thread will not stand out.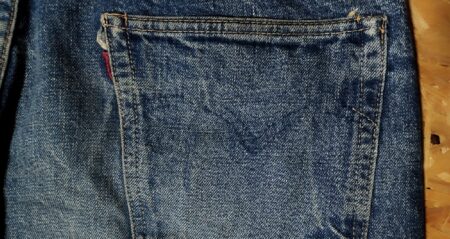 Due to copyright, the thread is gone, but arcuate stitch.
However, there are many vintage 5o1 arcuate stitches that are missing threads.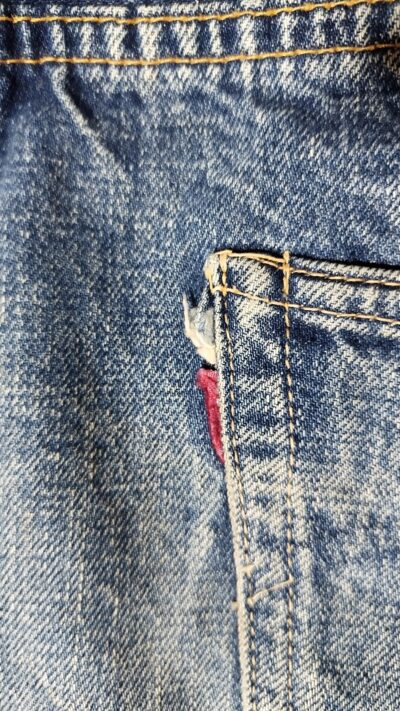 The side of the upper part of the back pocket is made of fabric that protrudes from the sewing thread on purpose.
This can be seen on 50s Levi's.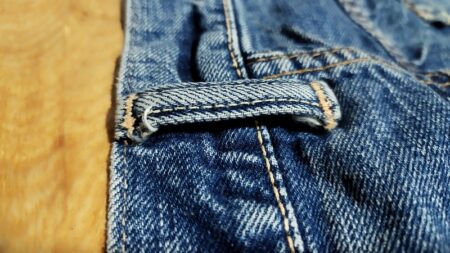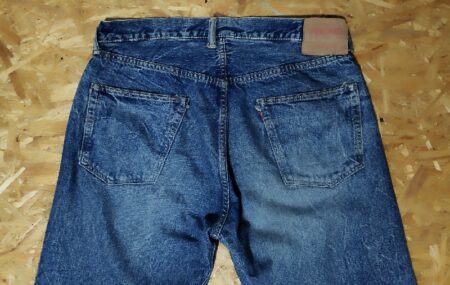 Middle bulging belt loop.
The backmost belt loop is shifted to the side.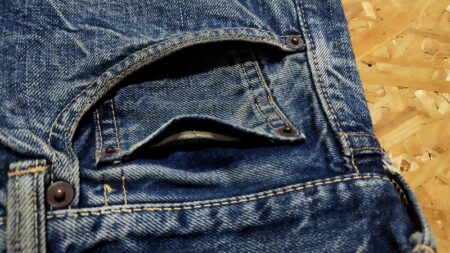 Selvedge in coin pocket.
etc.
Full of vintage details.
Since 2012, Sankei Meriyasu, a former business partner of WAREHOUSE & CO., has been operating DOUBBLE WORKS. "Sankei Meriyasu is a clothing manufacturing brand that celebrated its 90th anniversary in 2016.
I think "DUBBLE WORKS 27001" is the jeans produced by WAREHOUSE & CO. before 2012.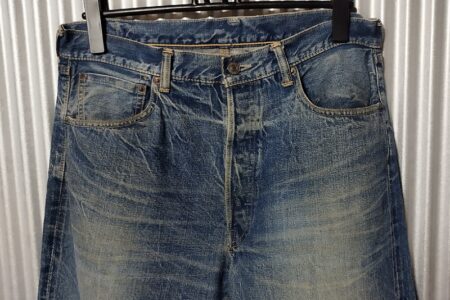 The secondーhand processing is excellent and the fade is reminiscent of the good old America.
In Japan, where the humidity is relatively high, such a fade is difficult….