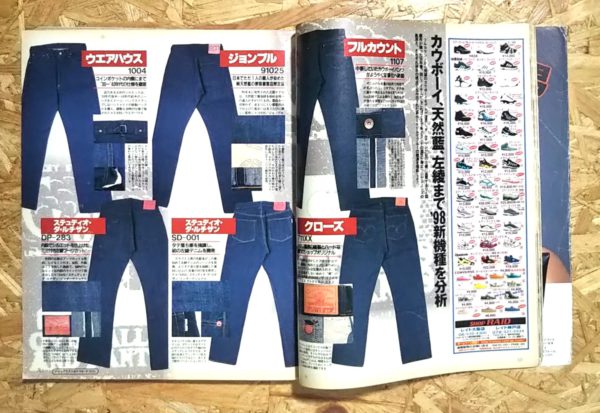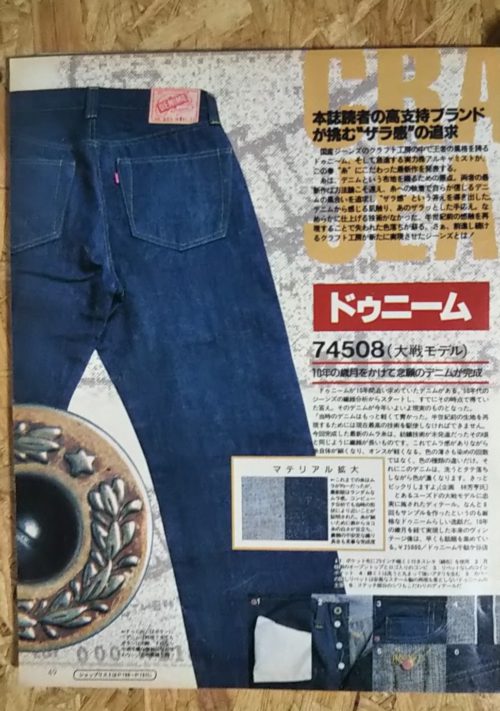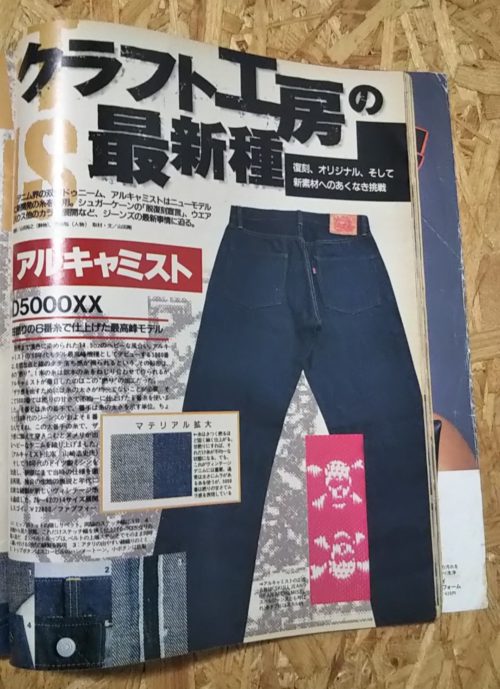 It can be said that Japan was the most popular time for reprints and replica jeans in 1994.
Isn't the jeans brand "Evisu Jeans", which was the first to be sold overseas, also the best-selling time in Japan?
WAREHOUSE(ウエアハウス),Johnbull(ジョンブル),FULLCOUNT(フルカウント),STUDIO D'ARTISAN(ステュディオ・ダ・ルチザン)in the photo are still in existence.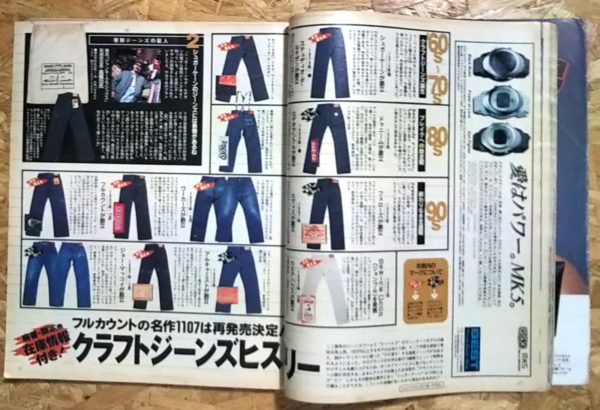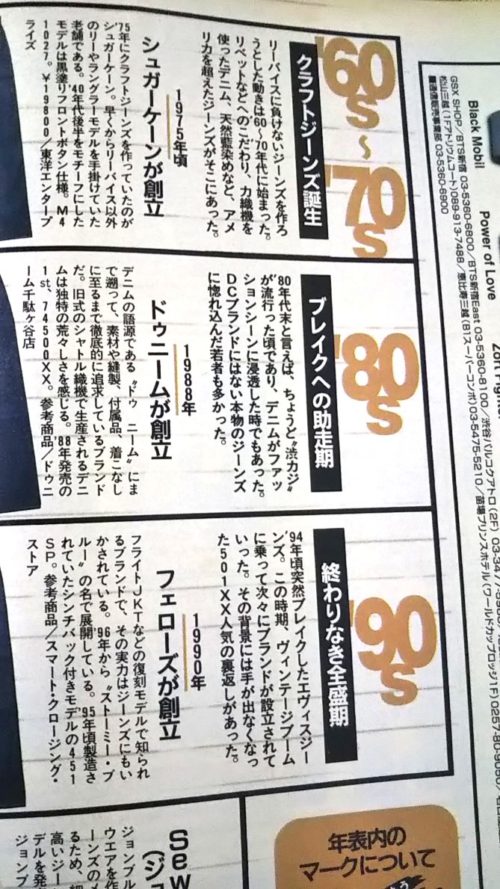 Introducing when each brand started.
Tailor Toyo's Sugar Cane, famous for souvenir jackets such as "Sukajan" and Hawaiian shirts, has been around since 1975.
STUDIO D'ARTISAN, who made the world's first vintage selvedge jeans "DO-1", has been around since 1988.
Late 1980s Vintage jeans became popular and prices soared.
Then jeans that are just as cool at a price of JPY 30000 "roughly $ 300 USD".
And, you can buy or new jeans When you crush wear.
Actually, it is not suitable for wearing jeans such as $ 500 or $ 1000 as daily wear.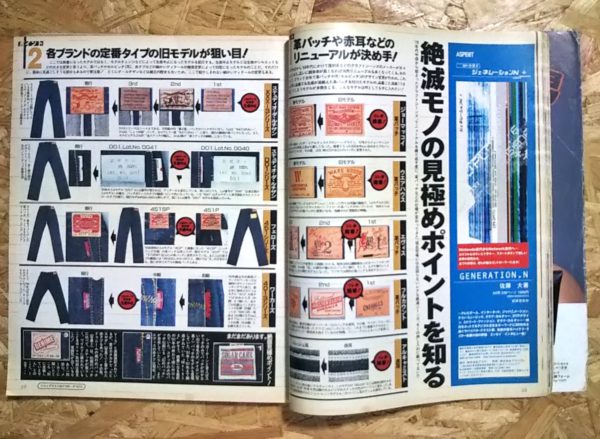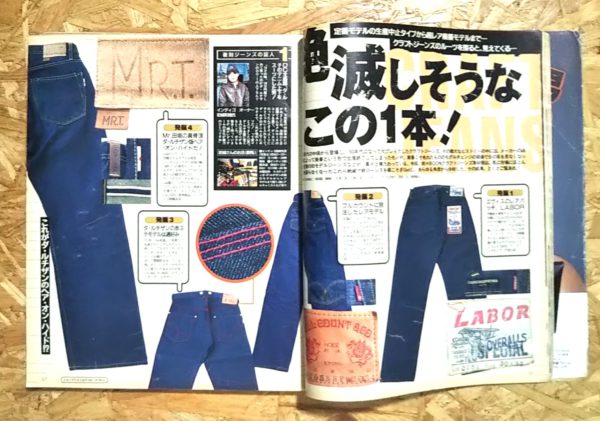 In 1994, some brands, such as leather labels, adopted a design different from the one at the time of establishment.
It is introduced as "an extinct jeans that you can still buy".
Among them is STUDIO D'ARTISAN's first model "DO-1".
◆1998 Japanese fashion magazine "Boon"
Sponsored Links